3 tags
2 tags
1 tag
1 tag
1 tag
What it means to be a Spirit-filled person.
"Look at Jesus, they tell us, if you want to know what it means to have the Holy Spirit dwell within you. He is our prime example of what it means to be a Spirit-filled person. What kind of life is that? It is not the kind of life people in his time (as in our time?) expected of a 'spiritual' person. Rather, it was the life of a person who went to parties, ate and drank, had a...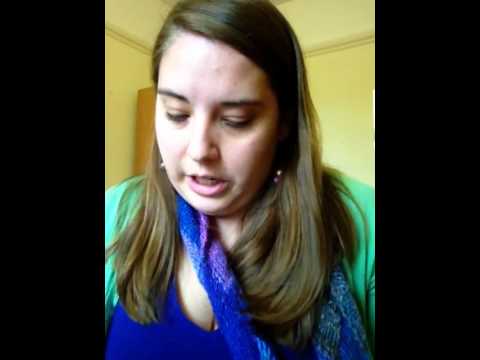 WHEN I FIND OUT HOW SHORT THE ORDINATION PROCESS...
everydayimpastoring:
Housing Policy Report
Housing Policy Commission Report In May, a CTS Housing Policy Commission was created by the chair of the Board and the president to review the current standards and policies as they relate to housing within this very diverse community.  The mandate for the Commission was to establish a fair and administrable housing policy which will serve all of our students and be in accord with the ethical...
8 tags
A Crack in the Foundation: Psalm 89:19-37
July 22nd 2012 Covenant Presbyterian Church in Atlanta, GA If we relied solely on the lectionary for our scripture this week then you would be hearing a sermon on the steadfast love of God and the eternal covenant with David. We would touch on how David was the son of Jesse, chosen by God and anointed by Samuel in the presence of his brothers. We would recap his amazing story, the underdog...
1 tag
3 tags
June 10th Sermon
Scripture Mark 3:19b-35 A few years ago I was working with a youth group that included a youth about 16 years old. He was insightful, witty, and a joy to be around. Whenever we discussed parables in scripture he was always attentive to myriad of ways the story could be interpreted and the night we studied this passage from Mark his insight was spot on. We read through the passage several times,...
1 tag
5 tags
5 tags
2 tags
4 tags
3 tags
4 tags
Stephen Hayner: Housing Policy Commission
COLUMBIA THEOLOGCIAL SEMINARY Housing Policy Commission The Columbia housing policy, which currently does not allow same gender couples access to "married student" housing at CTS, has caused considerable conversation and debate over the last two years.  In mid-April, I indicated that the administration was not yet prepared to make changes in the long-standing housing policy, even...
2 tags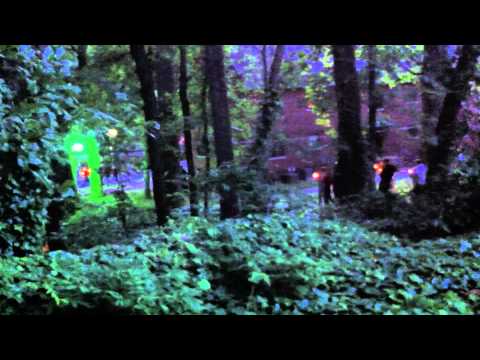 2 tags
Student Council Response
As our campus moves forward, we are dedicated to providing a space where all voices may be heard and affirmed. We hope to model community in our behavior, and we trust that God is truly working in our midst. Below is a letter from our Student Coordinating Council outgoing and incoming Presidents, and I believe it speaks to the hard work and reflection that is taking place on our campus. As the...
4 tags
3 tags
A Collection of Letters
Over the last few days there have been a number of wonderful individuals who have posted reflections, prayers, messages of support, and hopes for healing over the housing policy here at Columbia. Because of the attention this issue has garnered, I felt it would important for there to be a location where we could find these messages. With the permission of the authors I am posting links to these...
5 tags
Imago Dei Response
Dear Columbia Community, Members of Imago Dei are deeply saddened and disappointed by the administrative cabinet's decision to not change the current housing policy that excludes life-long committed same-gender couples from living on campus.  We feel that this excludes our friends, our classmates, our families, and our sisters and brothers in Christ from fully being a part of this...
4 tags
Student Response to CTS
Over the last few days there have been a number of responses from students on the housing policy. I have offered the use of the this space for students who do not have blogs where they may voice their response. I invite you to read and share the following testimony by an amazing student and friend. If you wish you respond, you can follow him on twitter @sheldonsteen  Dear CTS Executive Cabinet, I...
4 tags
Update to the housing policy:
Students at Columbia just received an update from Steve Hayner on the housing policy.  To:          Students of CTS From:    Dr. Steve Hayner, President Date:     April 23, 2012 Re:         Housing Policy Dear Students of CTS, Last Friday, at the encouragement of both our students and our administrative leaders, I wrote a memo describing where we are in this long, and for many,...
4 tags
A Personal Look at the Housing Policy →
"I crafted this video simply to tell the story of my friend's pain caused by the exclusive housing policy at Columbia Theological Seminary. I believe that God works through personal stories to connect hearts and minds and to foster greater understanding and deeper respect among diverse peoples. I admire my friend for her courage and I am convicted by her naming of the injustice - its...
4 tags
1 tag
2 tags
3 tags
2 tags
5 tags
Of Kingdom and Church
"Kingdom people seek first the Kingdom of God and its justice; church people often put church work above concerns of justice, mercy and truth. Church people think about how to get people into the church; Kingdom people think about how to get the church into the world. Church people worry that the world might change the church; Kingdom people work to see the church change the world." ...